About
Welcome to Clumps of Mascara – a beauty blog for the perfectly imperfect women (and sometimes men) of the world.
You've heard of mascara, right? Well get this — there are thousands of them on the market. THOUSANDS! Brands spent a mess load of money trying to convince you that their mascara is the best only for you to buy it and be disappointed. Chill girlfriend. I'm here to help.
With the largest mascara review archive online, my goal is to help to provide you with in depth reviews, before/after pictures and help you save your money and focus on more important things….like nail polish.
Haha. I'm kidding. Kinda.
What I really mean is, my "I'm no professional and don't take myself too seriously" approach to beauty is intended to relate to those gals who LOVE beauty but just don't know where to start. You won't see any high tech stuff and professional jargon here. I keep it simple. And if you've learned a thing or two, then heyyyyy….we should celebrate and go for dairy-free ice cream.
So while I love beauty and all, there is also a mature side of me that is all about awareness and talking about topics that most people find embarrassing. You know – like menstrual cycles, boobs, weight, fitness…that kind of thing. Beauty is fun but good health is better and if I can inspire you to be conscious of what's happening in that amazing bod of yours, then my day's work is done.
I'm here if you need me! I'm just an email away. Shoot one and say Hi. Unless you're a creeper. No creepers please.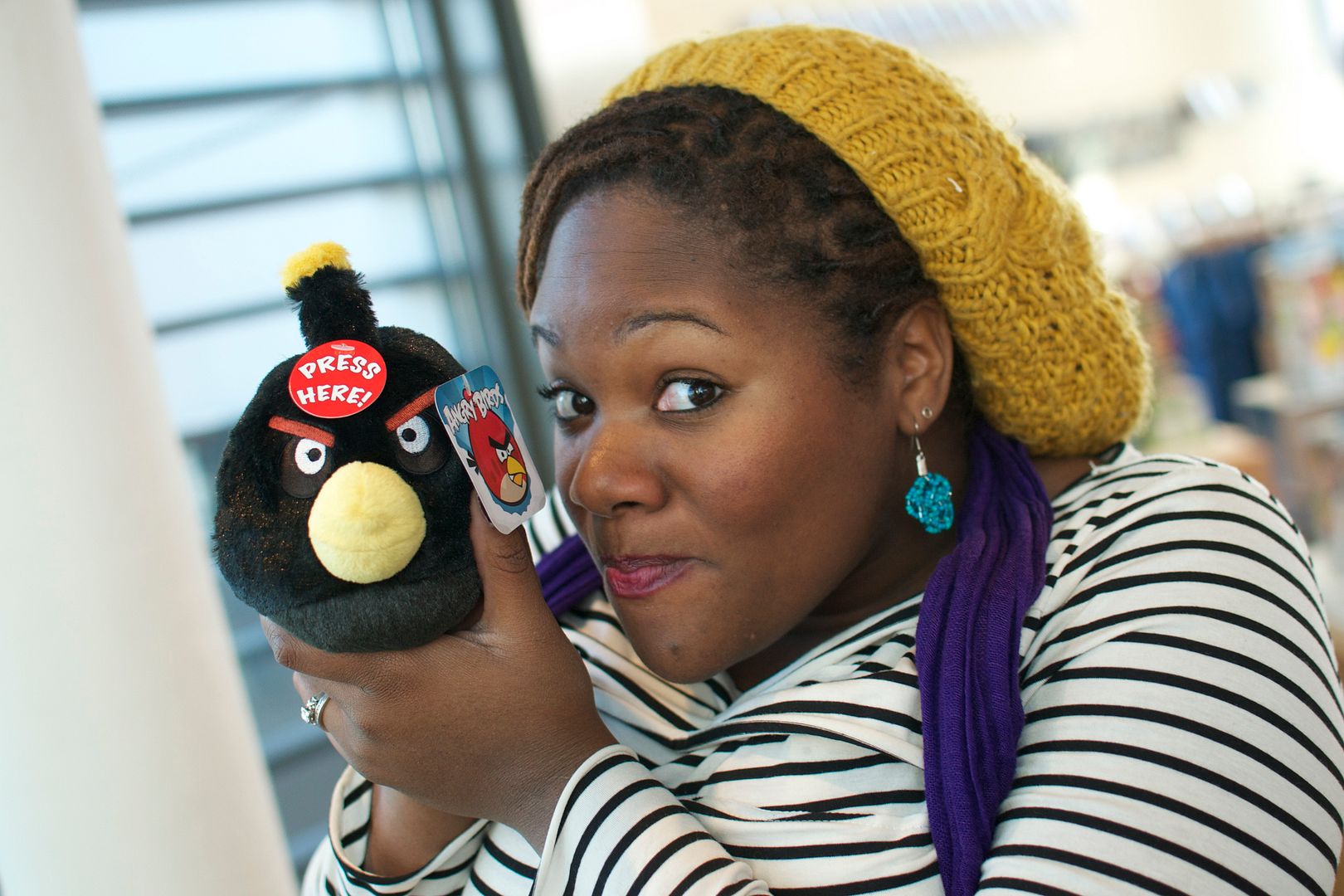 XOXO,
B
brittany@clumpsofmascara.com (tweet me @ClumpsOfMascara)
Quick B Facts:
I'm 28 but act like I'm 15. Seriously.
My husband (known as Esposo) and I eloped on 11/11/11.
I'm a Florida gal currently living in Orlando with plans to one day move up North.
I love Hello Kitty. But don't like real cats. Cats are creepy. And rude.
Other hobbies include traveling, photography and soap making.
I hate shopping. Unless it's in Best Buy. Or Sephora. Obviously.
Yes, I'm a girl that hates shopping.
And sports too. Zzzzz…..
And reality TV shows that begin with Real Housewives and end in Kardashian *gag*
I am never growing up. What for?
I am obsessed with having a high FICO score.
I have several jobs with social media being my primary career choice.
Even though I went to school for Journalism, I graduated with a B.A. in Africana Studies, served an AmeriCorps term in Los Angeles and worked in state government. Am I all over, or what?