Welcome to another post of Amor de Lacquer….the series all about nail polish and nail care! Send me your requests, suggestions and ideas to Brittany@ClumpsOfMascara.com.
I haven't blogged about them much but I loooove L.A. Colors. I always manage to spot their nail polishes in beauty stores in New York City, but I have a super hard time finding them here in Florida. But giiiiirl, when I saw this set of 4 in CVS, I almost screamed.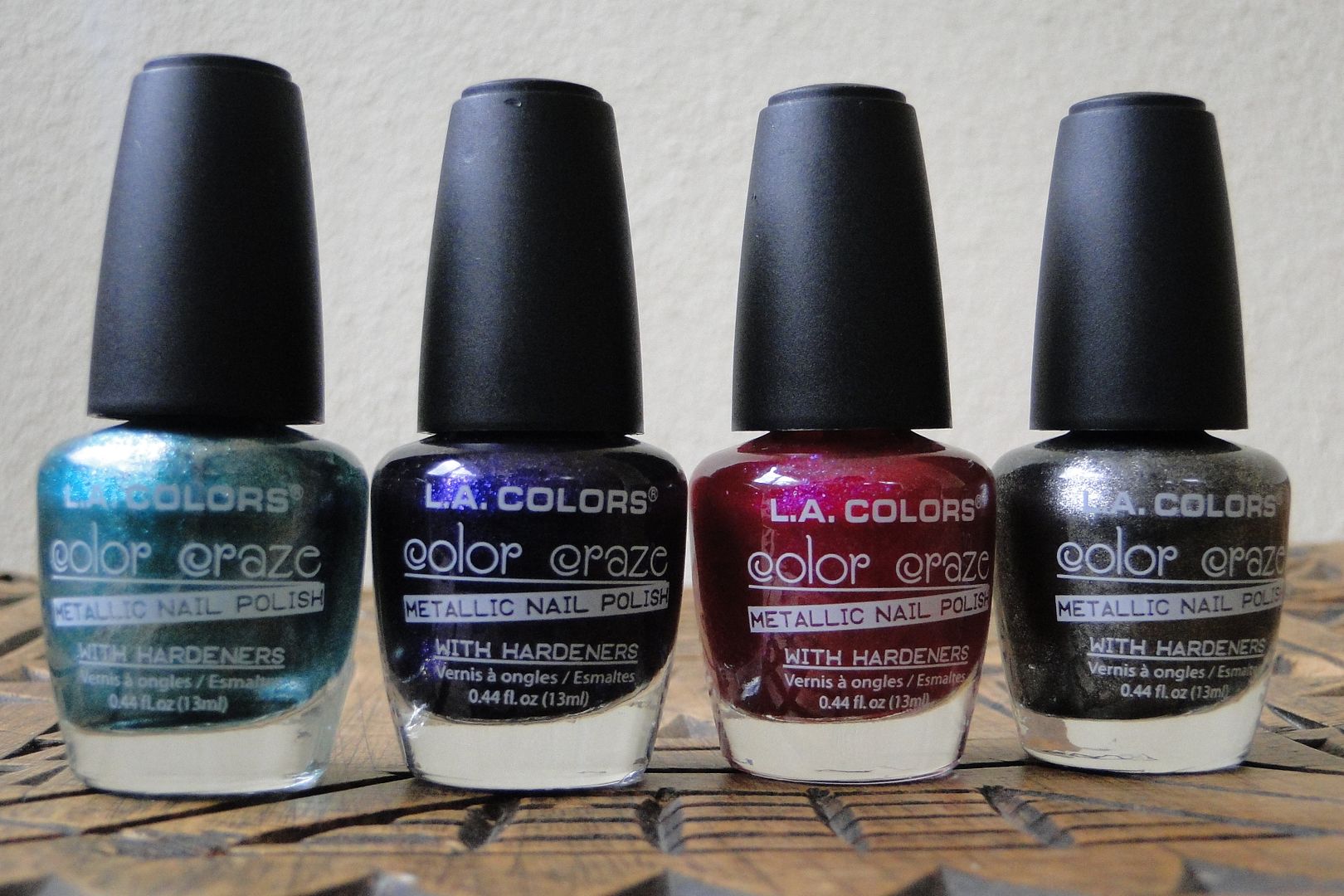 And it was a whooping $6! I know, right?? That's so hot! Wait until you see these babies in action.